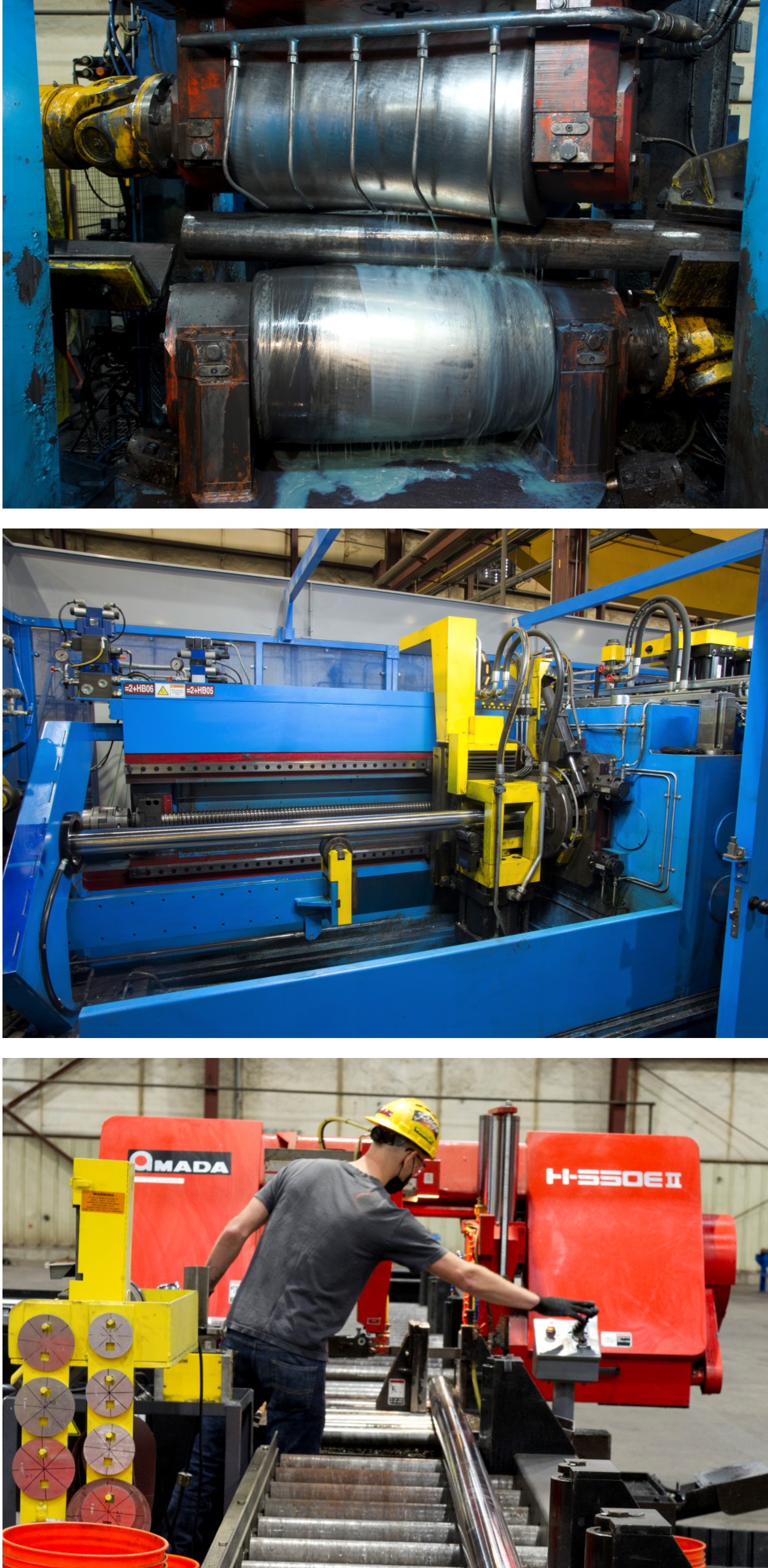 We continually strive to improve and expand the services we can provide to customers. Our Small Bar Processing facility, located in Siverly, PA, is a good example. The bar straightening and peeling operation is part of GOC Property Holdings, a wholly owned division of G.O. Carlson Inc.
Positioned in close proximity to our heat treat plant for efficient production, the facility can process bars from 1" up to 5.5" and up to 40' in length.
Bars arriving from heat treat pass through on our Mair Research Two-Roll straightening line which delivers straightness of 1/8 inch in 5 feet. Bars are then peeled on our Mair Research fully automated peeling machine. The peeler achieves exceptionally high tolerances of plus/minus .007" on the finished product to meet the most demanding customer requirements.
The peeled bar is then cut to specified length on our Amada Horizontal Semi-Automatic Metal Cutting Band Saw and shipped to customers.
The Siverly Small Bar Processing capability allows us to have greater control of the manufacturing process, resulting in more stringent quality control and faster production turnaround.