When Anthony McCoy isn't hard at work as Manager of Remelt Operations he continues to follow one of the passions of his life—baseball.
Anthony played baseball up to and through college as a right fielder and has maintained his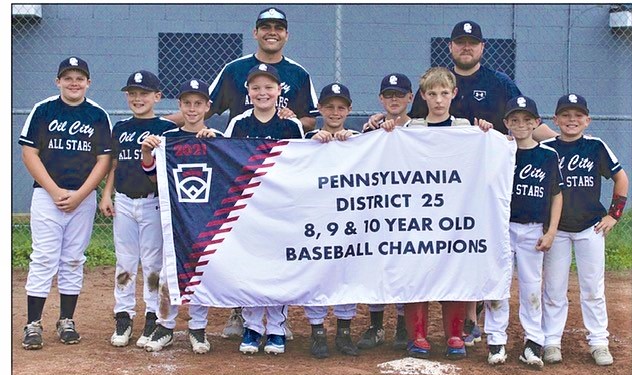 connection to the sport by managing youth baseball in Oil City. He recently used his experience and knowledge to guide a group of 8, 9 and 10 year old all-stars to the Pennsylvania District 25 Championship and a berth in the sectional tournament.
The team won the NW Pennsylvania District 25 regional title behind stellar pitching. One young man tossed a perfect game and two others combined to throw a no hitter. The team advanced to the sectional tournament, which was a big accomplishment!
At the sectional tournament the team suffered a tough first round loss, but bounced back nicely, coming back to play the same day and scoring 3 runs in the bottom of the 6th to win and keep their hopes alive. The journey ended the next day after suffering a heartbreaking 7-5 loss.
"The group of young men that I had the privilege to coach had constant focus in their preparation at practices, developed a great understanding of the game, and displayed a lot of heart from day one," said Coach Anthony. "Hopefully these are skills they take away from the field to use in their lives. The kids have a lot to be proud of and hopefully some wonderful lifelong memories."
We couldn't be more proud—congratulations to you and your whole team Anthony!
Members of Oil City's 8-10 year-old Little League all-star team that captured the District 25 title are (from left): Bryce Marchinke, Mason Deets, Sawyer Harriger, Avery Gates, Colton Wilson, Thomas Rennard, Luke Hummel, Jacob Lingo, Blake Sandrock; (Back from left) head coach Anthony McCoy and assistant coach Jimbo Sandrock