It is with great sadness that G.O. Carlson Inc. and Electralloy announce the death of Fred Travaglini, former President and Chairman of the Board Emeritus. Fred, who was a long time resident of Downingtown, Pennsylvania, passed away on February 26, 2019, at the age of 95. He leaves behind mourning family, friends and co-workers, but also an enduring legacy that will continue to inspire our company and future generations of the Travaglini Family. Although he will be greatly missed, we celebrate his life and accomplishments.
For over 70 years, Fred brought a drive and passion to the operations of G.O. Carlson Inc. that propelled the company forward and shaped it into the force it is in the stainless steel industry today.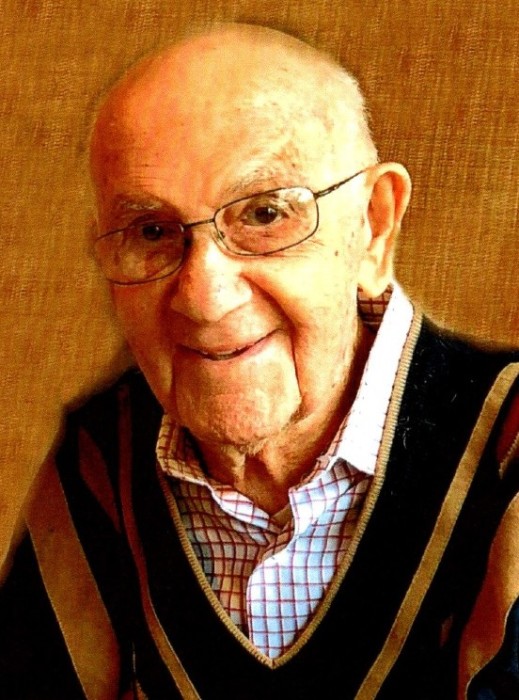 He was also a visionary, seeing the fit and potential growth that the purchase of Electralloy in 1991 would provide.
Fred expanded the footsteps of his father-in-law, Gunard Oscar Carlson, who founded the G.O. Carlson Company in 1936 after recognizing the potential for stainless steel, a "new" metal with amazing corrosion resistance properties.
Born and raised in Downingtown, PA, Fred was the son of the late Alfonso and Letizia M. Travaglini. Following his graduation from Downingtown High School in 1942, Fred served in the US Army during World War II, and was a proud veteran, decorated with the Good Conduct and Victory Medal. Fred was a huge golf enthusiast, and was a charter member of Whitford Country Club. Fred and the love of his life, his late wife Barbara, were longtime parishioners of St. Joseph Church, and will be forever remembered for their community involvement and many philanthropic activities in Chester County.
In addition to his parents, Fred is preceded in death by his wife Barbara (Carlson) Travaglini, who passed away in February, 2016, and six siblings. Fred is survived by his sons, Gunard C. (Susan) of Downingtown, Frederick C. (Mary Ann) of Exton and Mark C. (Melissa) of Jupiter, FL, eight grandchildren, and nine great-grandchildren.
Fred left an indelible mark on his family and friends and on his community and industry. He will be remembered, missed and revered.