In 1968 the Beatles Hey Jude was the number one song, Apollo 8 made the first manned orbit of the moon, Boeing launched the first 747 Jumbo Jet, and Wayne Weaver began a 50 year career with Electralloy.
"Wayne has made many valuable contributions to the success of the company over the course of his 50 years of service," said Tracy Rudolph, Electralloy president. "He has been anintegral memer of the Electralloy family and he will be missed by staff and by customers. We all wish him the best in his retirement. Thank-you Wayne."
Weaver's history at Electralloy covered a lot of ground during his tenure.
He joined Electralloy July 1, 1968 as a Lab Tech in the Chem Lab
Became Assistant Chief Chemist
Was promoted to Foundry Quality Control Manager
Became Sales Administrator when the new sales office was opened in Oil City PA
Was tabbed as Sales Manager then was promoted to VP of Sales in 1985
Chosen as VP of Operations when the company was purchased by Alloy Steel and held that position from 1988-'91
Returned to VP of Sales when G.O. Carlson purchased the company in 1991 and held that position until his retirement on his 50th anniversary this year.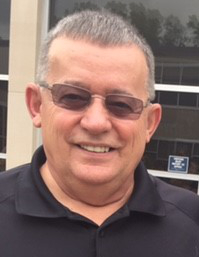 "While I'm very much looking forward to retirement and spending more time with my family and seven grandchildren, it's an emotional, bittersweet time," said Weaver. "I'm excited about the day to day freedom I'll have but I'm not looking forward to losing the day to day contact with my fellow Electralloy employees and our customers. We all grew up together in this business so we are forever family and that's special. I'll miss everyone, but I have no intention of losing touch so you never know when I'll turn up."