March 06, 2015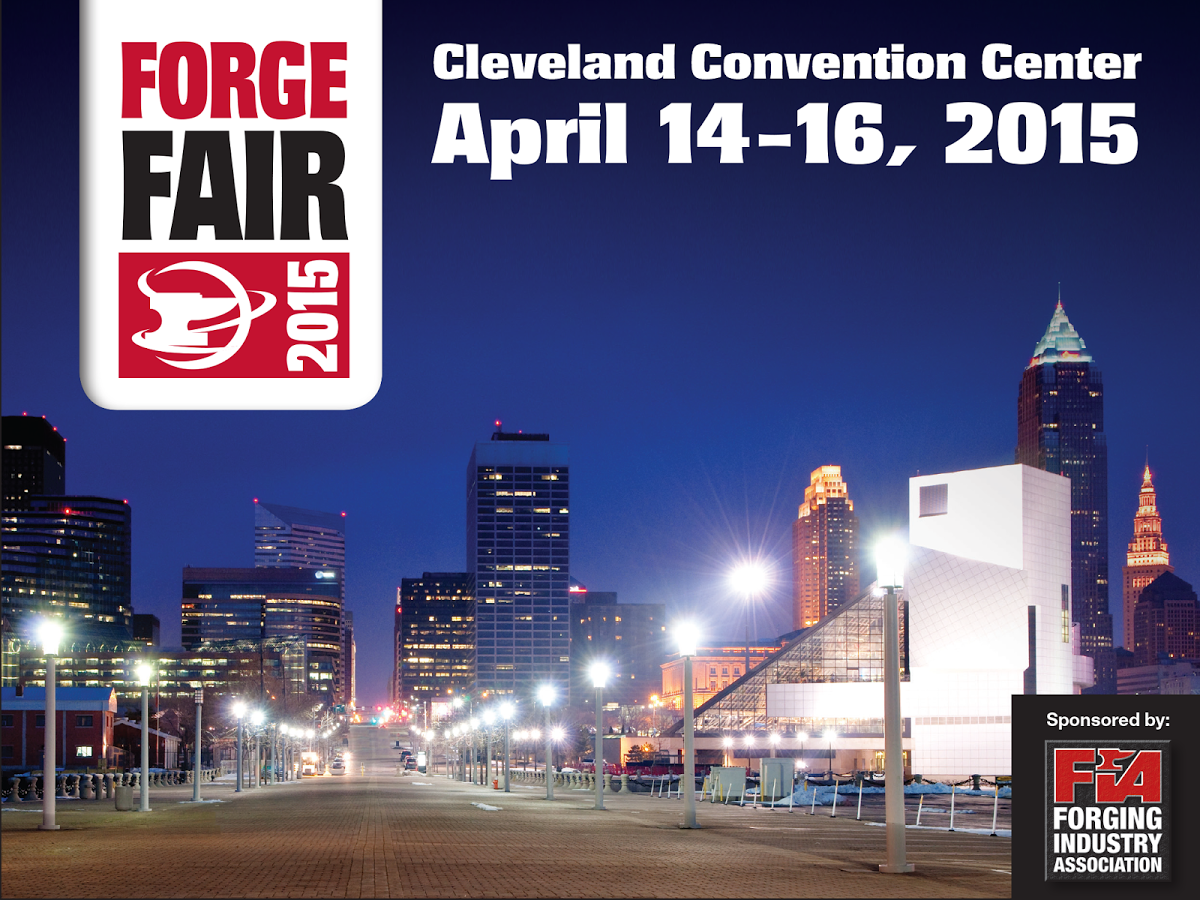 Your friends at Electralloy encourage you to make plans now to attend Forge Fair 2015, the bi-annual international showcase of forging technology, which will take place April 14-16, 2015 in Cleveland, Ohio at the Cleveland Convention Center.
Sponsored by the Forging Industry Association, Forge Fair 2015 is the only exhibition and conference event to focus exclusively on the forging industry. From any perspective, Forge Fair is a tremendous learning and networking experience; the exposition hall will feature over 125 suppliers of products and services for the forging market.
You'll find Electralloy at Booth #218.
A visit to the Electralloy booth will give you the opportunity to pick the brains of our representatives who will be happy to tell you all about Electralloyís unique ability to provide you with specialty alloy products that can withstand the toughest corrosive environments and meet the strictest performance requirements.
Electralloy representatives at the show will include:
Deborah Craig, Inside Sales Supervisor
Mike Perry, Midwest Sales
Jack Simmons, Manager of Marketing and Product Development
To register for the Forge Fair simply go to www.forging.org. You can also go to that same website to find information on schedules, hotels and the great Cleveland attractions, including a video message from Chef Michael Symon.
Hope to see you in Cleveland!