September 01, 2015
Electralloy invites you to visit us at the ICI Conference in Schaumburg Illinois.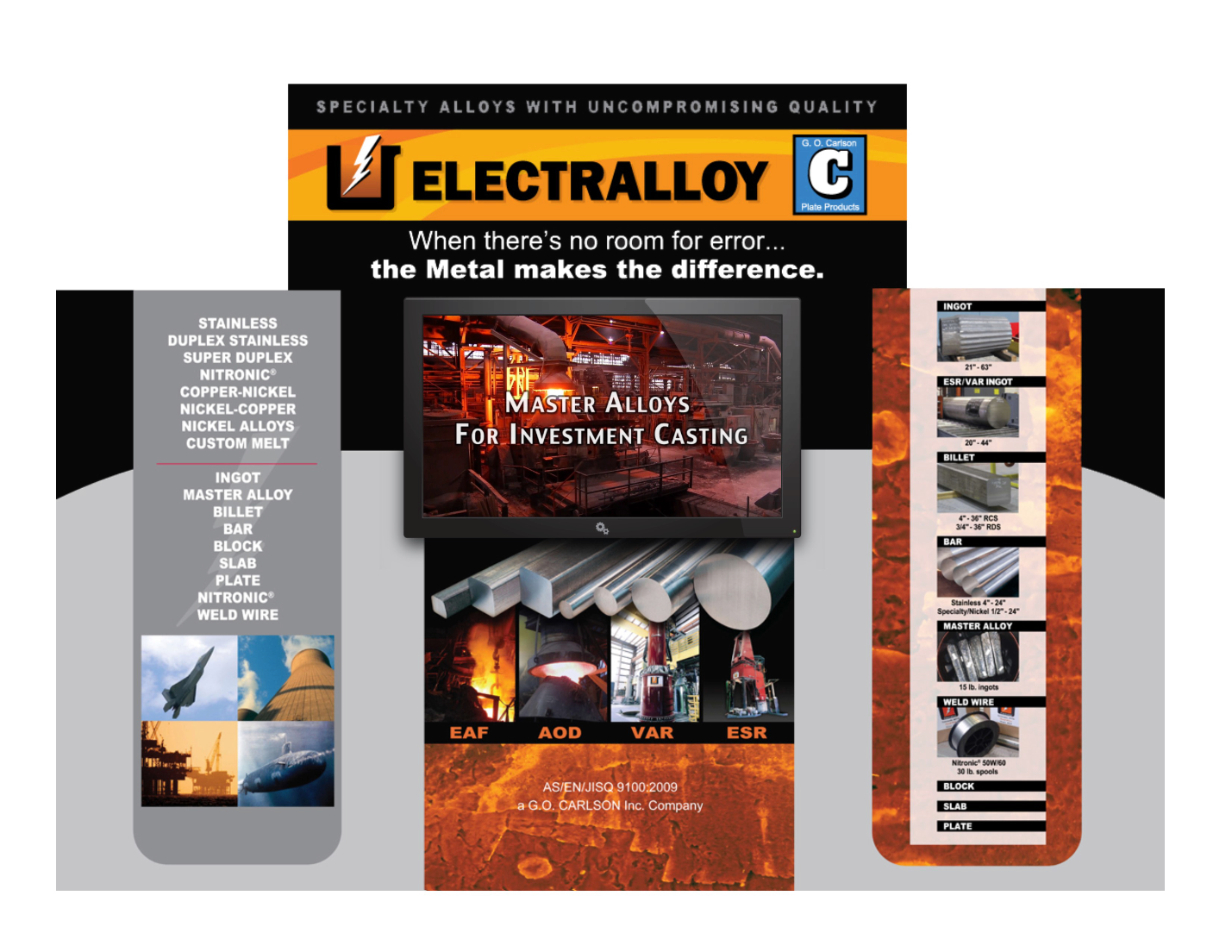 Electralloy, a custom producer of specialty & stainless steel alloys, will exhibit at the 62nd Annual Technical Conference & Equipment Expo on October 18-21, 2015.
Please join us at the Renaissance Schaumburg Convention Center & Hotel, Booth #320.
During the Conference, the Electralloy booth will be staffed by a team of technical representatives, each ready to discuss the companyís unique ability to provide specialty alloy products that perform to the toughest standards and that can withstand the toughest corrosive environments. When your castings have no room for error, the metal truly makes the difference.
Electralloy and G.O. Carlson representatives will include:
Mark Lewis, Sales Manager - Melt Products
Mike Perry, Midwest Regional Sales Manager
Mark Lewis will also be presenting a paper titled, ìHowís Itís Made: Scrap to Certified A.O.D. Master Alloy Ingotsî at 10:30 on October 20th.
For additional show information please click here: ICI show info
We are looking forward to seeing you at the show!