June 06, 2014
On April 3, 2014, the Forging Industry Association (FIA) held its Annual Lobby Day, which enables industry executives to visit congressmen and senators in their Washington D.C., offices to explain the important role the Forging Industry plays in United States defense applications and jobs.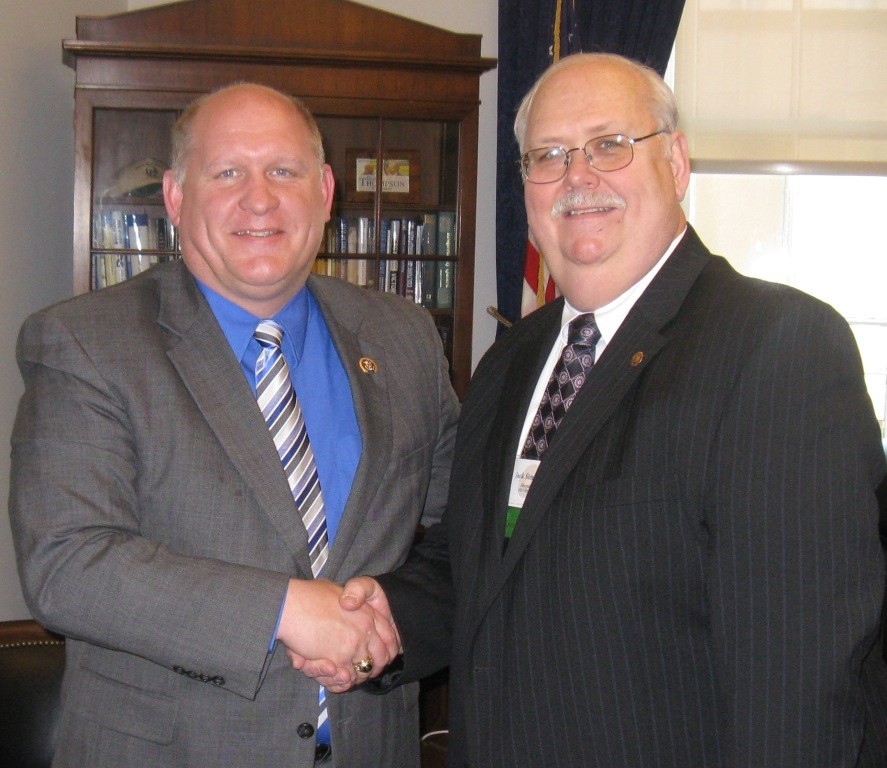 Over 20 FIA members participated in the Annual Lobby Day. The primary issues on the discussion agenda were: Energy Policy, Greenhouse Gas Emissions Regulations Tax Reform and Regulatory overreach.
Jack Simmons, Manager of Marketing and Product Development for Electralloy, join The FIA contingent from the Pennsylvania Group that included, Tim Hunter (McInnes Rolled Rings), George Currie (Erie Press Systems), Mike Kamnikar (Ellwood Group Inc.), and Jennifer Baker Reid (The Laurin Baker Group LLC).
The group met with Senator Toomey, Congressman Glenn Thompson (PA 5th), Congressman Mike Kelly (PA 3rd), Senator Bob Casey's legislative Director and Senator Mitch McConnell Office Energy Advisor Neil Chatterjee.
The Forging Industry has 500 operations in 38 states, (54 in Pennsylvania) that employ over 39,000. The supply chain employs thousands more and the industry is critical to the U.S. economy. In 2013, custom forgings accounted for nearly $9 billion of sales in North America.
Throughout all the meetings, the primary goal for each FIA member was the same: encourage lawmakers to stop regulations that harm American businesses and American jobs.