September 03, 2014
Electralloy, a custom producer of specialty & stainless steel alloys, will exhibit at the 61st Annual Technical Conference &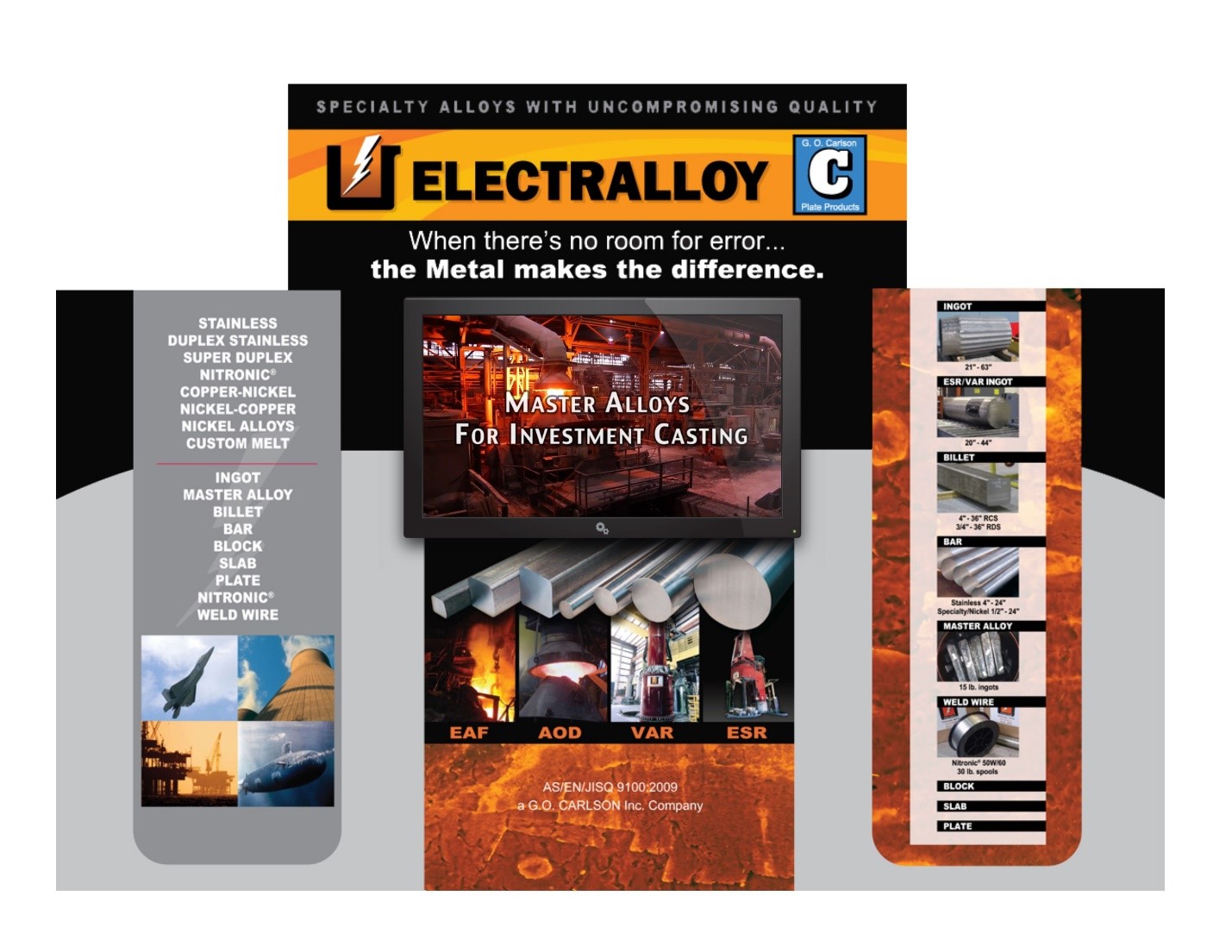 Equipment Expo October 5-8 in Covington Kentucky. Booth #499. The event will be held at the Northern Kentucky Convention Center.
During the Conference, the Electralloy booth will be staffed by a team of technical representatives, each ready to discuss the company's unique ability to provide specialty alloy products that perform to the toughest standards and that can withstand the toughest corrosive environments. When your castings have no room for error, the metal truly makes the difference.
Electralloy and G.O. Carlson representatives will include:
Mark Lewis, Sales Manager - Melt Products
Mike Perry, Midwest Sales
John MacDonald, Middle Atlantic States Sales
Jack Simmons, Manager of Marketing and Product Development
For additional show information please click here: ICI show info
We are looking forward to seeing you at the show!