June 10, 2013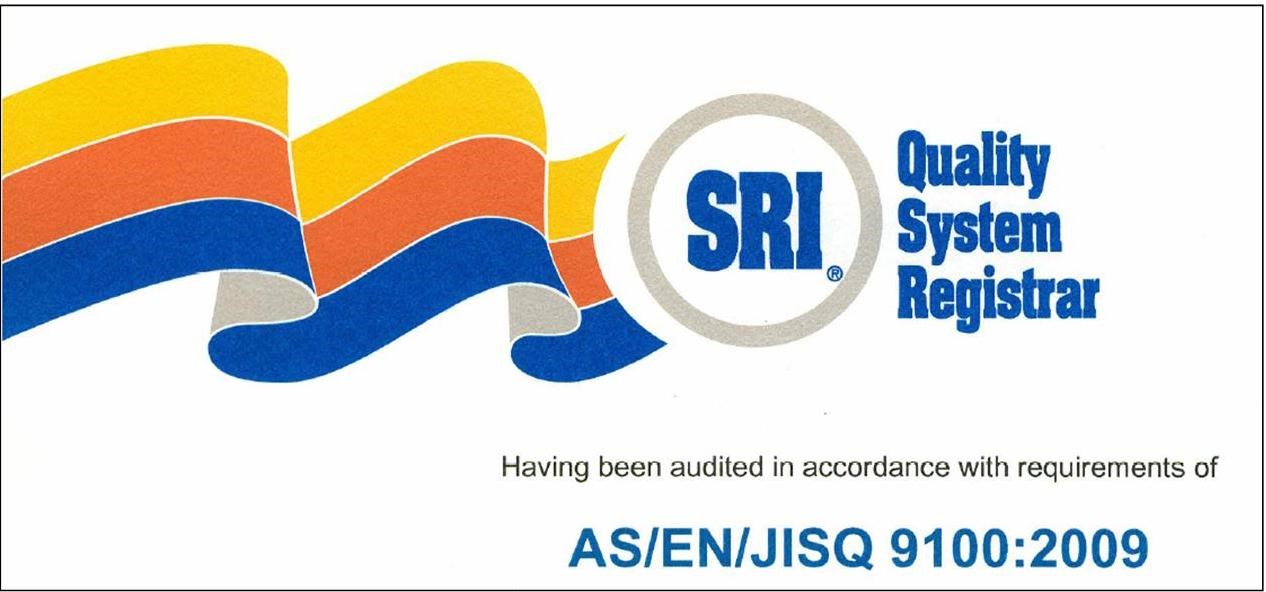 Electralloy/G.O. Carlson Plate is pleased to announce that it has achieved AS/EN/JISQ 9100:2009 Management System Certificate. Developed specifically for the aviation and aerospace industry, the international AS/EN/JISQ 9100:2009 certification recognizes organizations that can link business objectives with operating effectiveness. The designation applies to the entire Electralloy/G.O. Carlson Plate quality system and covers literally every process within that system, ranging from materials inspection and melt shop practices, to paperwork, on-time delivery, and continuous improvement procedures.
"AS/EN/JISQ 9100:2009 represents the highest levels of quality. It is a whole new level above the requirements of ISO 9001. We have tightened and improved literally every process and procedure in the operation," said Tracy Rudolph, President. "Achieving certification validates our ongoing commitment to quality and to improving the product integrity and long term value Electralloy provides to our customers."
AS/EN/JISQ 9100:2009 was a logical step for Electralloy/G.O. Carlson Plate as the company has increased their focus and commitment to aerospace customers over the last decade. Electralloy/G.O.Carlson Plate has invested heavily in technology and equipment—the company now has six VAR and two ESR furnaces—to produce materials that meet the highest quality standards for the most demanding applications. Final products are finished at the company's state of the art Wrought Products facility.
As Rudolph pointed out, the milestone designation and the level of quality that it represents will benefit all Electralloy/G.O. Carlson customers. "Our customers use Electralloy/G.O. Carson Plate products in market segments/applications where 'there is no room for error' when it comes to product performance and reliability," Rudolph explained. "We have always invested in the people, equipment, and processes needed to support our quality system and to ensure that every customer receives uncompromising quality."
To comply with the requirements of AS/EN/JISQ 9100:2009, Electralloy/G.O.Carlson Plate began upgrading its existing ISO 9001:2008 Quality System a little over a year ago. The certification process began with an analysis of requirements, then the integration of applicable tasks, and finally, an exhaustive audit process after the fine tuning of every system of every quality process. The certification was a company-wide effort that everyone took to heart. As a result, the process has driven Electralloy/G.O.Carlson Plate's organizational performance to an even higher level.